Reading at Pye Bank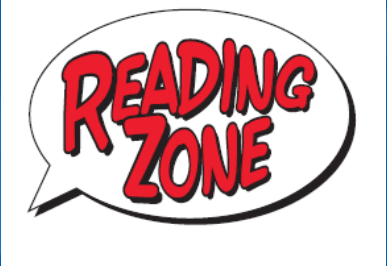 How is Reading Taught at Pye Bank?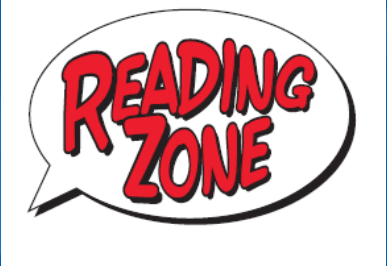 Intent
At Pye Bank, we value reading as a key life skill, and we are dedicated to ensuring that our children are confident, enthusiastic and reflective readers so that all children, other than those who are cognitively unable, will leave Pye Bank working at or above age related expectations. At the centre of our teaching of reading is a recognition of the importance of language development and the goal that every child will develop a love of literature. To do this we take the following approach.


Implementation
Early Reading Development and Phonics
Please click on the image for our long term plans
Early reading begins with phonics. This is taught through daily 20 minute phonics sessions using Letters and Sounds in Foundation Stage, Year 1 and the first half term of Y2. During phonics lessons children have the opportunity to revisit and review previous phonics learning and are introduced to new phonemes and high frequency words. They use and apply these in decoding and writing which develops confidence and a love of reading. The sessions are engaging but challenging which ensures that the children move through the phases at an appropriate pace. Please

for our Phonics Virtual Lessons
Alongside our phonics lessons, guided reading and 1:1 reading are used to develop children's range of reading skills and reinforce what has been taught during discrete phonics lessons. Guided reading lessons take place daily and books are precisely matched to the children's phonics phase are used within these. During these lessons, the class teacher leads a Guided Reading group whilst the other children in the class will be completing a worthwhile independent task that helps to move their learning forward such as a task that links to something they have worked on in their previous session with the teacher. The aim of the guided reading sessions is to ensure that children can read fluently by developing their blending and decoding skills and it is a chance for children to practice the skills needed to read for meaning. Teachers in the early years and Year 1, take every opportunity to provide shared reading sessions with a class or group. They demonstrate how to read a wide variety of different genres and text types and show that reading is a pleasurable and informative experience.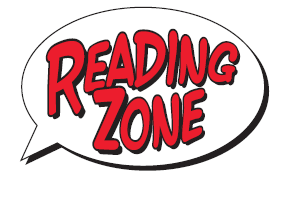 Reading Zones in Years 2-6
In Years 2-6, children take part in reading zone lessons. Our reading zone lessons consist of book study lessons and cracking comprehension lessons. The purpose of these lessons is to ensure that our children improve their word reading skills and fluency, develop a deeper love of literature across a range of genres, authors and styles and leave Year 6 with the necessary reading and comprehension skills to access the secondary curriculum. Each child is heard reading aloud at least weekly during Book Study and Cracking Comprehension lessons and this is identified explicitly on teacher's planning
Book Study
Children take part in creative book study lessons. During these lessons, children are exposed to a class text which is a high-quality, age-appropriate book often taken from our Pye Bank 100 reads (a list of a wide range of texts carefully chosen by the school's teachers). There are two purposes to these lessons. The first being to ensure that children become motivated and inspired readers by being exposed to the best literature available. Children have the opportunity to explore, investigate and ask questions about other lives, worlds and perspectives in their reading through the four stage process that each lesson follows: clarify/review, predict, read/question/discuss and respond. To ensure that children study the text in an appropriate depth, children are taught the skills of reading comprehension (as outlined in the National Curriculum) through our reading superheroes which link to the 8 content-domains. The second purpose of these lessons is to ensure that every child develops the skills needed to be fluent and automatic readers who have a good understanding of what they have read. In every session, children have the opportunity to listen to an adult read a part of a text aloud so that children have a model for their own reading. Also, in every session, children have the opportunity to read and respond through a range of activities, linked to the reading superheroes, so that they can demonstrate their understanding of the text. The way in which they respond to the text will be one which is creative and one which allows children to engage deeply with the text.
Cracking Comprehension:
Alongside our reading zone lessons, we use cracking comprehension to improve and develop the skills that children need to have good comprehension through the use of age appropriate texts. At Pye Bank, we recognise that the success in reading has a direct effect upon progress in all other areas of the curriculum and it is therefore crucial that children are exposed to the techniques needed to successfully answer reading comprehension questions. The introduce, model, apply and check process used in the cracking comprehension scheme enables us to teach this well. Teachers can chose when they would like to use cracking comprehension with some teachers choosing to teach reading zone for a half term and cracking comprehension for the other half term whilst others chose to alternate weekly between cracking comprehension and reading zone lessons. There is, however, a roughly equal split between cracking comprehension lessons and book study lessons. Cracking comprehension lessons are taught in pairs and follow this structure:
| | |
| --- | --- |
| | |
Vocabulary
The teaching of vocabulary underpins all of our reading teaching at Pye Bank and we make strong links between our reading lessons and vocabulary lessons. Key words are taken from our Cracking Comprehension and reading zone texts and these are taught explicitly in five lessons fortnightly. We believe that vocabulary knowledge is critical to reading comprehension and it is a vital part of the reading jigsaw.
Home Reading:
All Children will bring home a level-appropriate reading book (reading stage, recommended read or guided free choice) and they are expected to read at home every evening and bring their book bags, reading diary and reading books to school daily. Everyday a teacher/TA will check that pupils have their reading book and reading record in school which will result in the child receiving a tally mark on the reading diary checklist chart. Every day that children bring their reading book and reading record in to school they will receive a house point. Children are encouraged to keep their reading books for at least 2 days before changing them to continue to support reading fluency. Adults in school monitor this and support them to make appropriate choices.
All of our children learn the skills of reading through our Reading Zone characters.
Meet the Reading Superheroes!