School Information
The School Day - Start & Finish times
Foundation Stage 1
For Foundation 1 (Nursery) children school begins at 08:30
The morning session ends at 11:30.
The afternoon session begins at 12:30 and finishes at 15:10.
Foundation 2, Key Stages 1 and 2
In the rest of the school the doors open at 08:45 and children should be in class by 08:55.
For Foundation 2, Year 1 and 2 children (KS1) school finishes at 3.10pm.
For Year 3, 4, 5 and 6 children (KS2) school finishes at 3.20pm
Breakfast Social Club
Breakfast club is open from 8am. All parents & children are welcome to come and meet. Breakfast can be purchased until 8.35am
Please click on the link below for more information regarding safeguarding:
Links to our Family of Schools: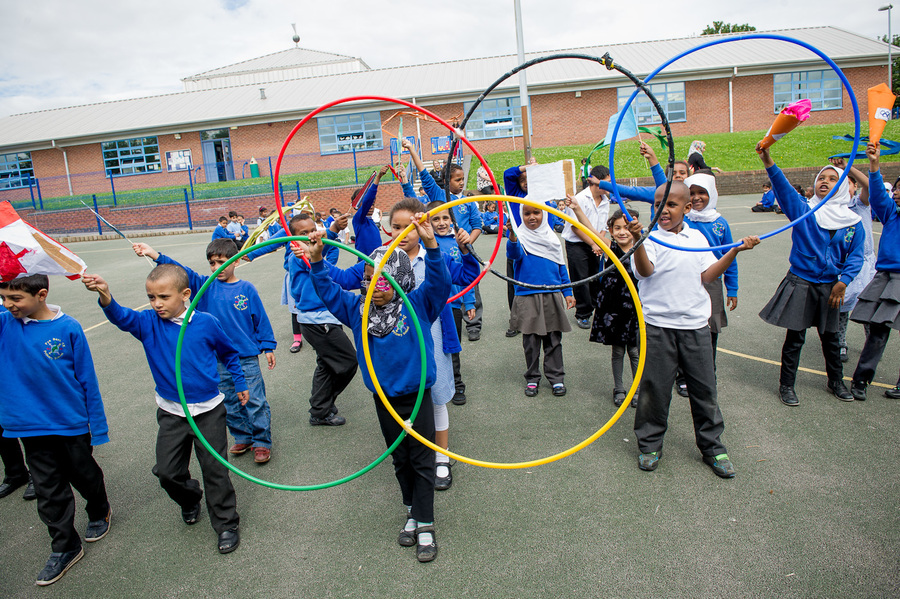 Collective Worship and Assemblies
Assemblies / Act of Worship
Each day there is an act of worship or assembly. Each day differs in style and content.
| | |
| --- | --- |
| Monday | A whole school assembly, usually led by the Headteacher. There will be a story or presentation and prayers based around the School Values. |
| Tuesday | A whole school assembly, usually led by a representative of Christ Church, Pitsmoor, our supporting church. There will be a story or presentation and prayers again connected to the School Values. |
| Wednesday | A Phase Group (two year groups) Assembly, led by Phase Leaders. There may be a story or presentation based on news and events from the community or further afield. |
| Thursday | A Key Stage gathering led by class teachers at which the children will sing together. |
| Friday | A celebration of Achievement for Each Key Stage. A small number of children from each class who have worked particularly well show their work to everyone else and are presented with a gold award. |
Our assemblies are open to all children and we encourage all families to allow their children to join in each day. Parents do have the right to ask that their children be withdrawn from our Tuesday assemblies. In such rare cases we do ask the parents to come into school and talk through any concerns with the Headteacher.
Parents are welcome to attend any of our assemblies without notice!