Ofsted monitoring Visit - May 2018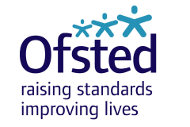 On May 21st we had an HMI (Her Majesty's Inspector) OFSTED monitoring visit. The one day visit was carried out by Bernard Campbell, a very experienced HMI. All schools judged by OFSTED to be Requiring Improvement (as we were in February 2017) receive a monitoring visit to check on their progress.
The visit report concluded that:
'Senior leaders and governors are taking effective action to tackle the areas requiring improvement identified at the last section 5 inspection in order for the school to become good.'
The monitoring visit looks at all the areas identified by the inspection in 2017 as needing improvement. We are thrilled that in all areas the HMI Mr Campbell found that we are making very positive progress and have taken/continue to take the appropriate actions.
The letter focuses on the Leadership and Governance of the school and the actions we are taking to become a good school. This is very important so that you parents and stakeholders can feel reassured that the school is working effectively and is well led and managed. However, we could not be making this progress without the very hard work, skills and commitment of all the staff as well as the efforts of children and families across school. We are very proud of our school, our children and our families.
A full copy of the letter following the monitoring visit can be see Here
SIAMS Report - April 2017
Following hot on the heels of our OFSTED visit in February 2017, Pye Bank Primary School were subject to the church school inspection called SIAMS (Statutory Inspection of Anglican and Methodist Schools).
As a Church School we are subject to two statutory inspections: an OFSTED inspection and a SIAMs Inspection. For more information on SIAMS please click here. The SIAMS Inspection report is published on line by the Church of England.
The inspection judged our overall effectiveness as a Church of England school as good.
This is for the following reasons:
Relationships between the diverse school community which are rooted in the school's core Christian values of respect and love.
The core Christian values being continually demonstrated by the pastoral support team and their focus on wellbeing
Strong focused leadership of the school rooted in Christian values that have set high expectations resulting in a clear focus to raise standards across school.
Again our children were praised and recognised for their behavior, attendance and attitudes to learning.
'Pupils say they love their school; they feel safe and want to come to school. Parents speak highly about the staff and its leaders and recognise the significant developments over the last two years.'
The Governors are extremely pleased with the report and the efforts of staff and children. We remain very focused on the improvements required, as highlighted by OFSTED, but are heartened by the report attached and feel that the inspector, has recognised our strengths as a school and reflected this within the report.
A copy of the full report can be seen here
'All members of the school family are overwhelmingly positive about the school and its leaders and are proud to be part of it.'
OFSTED Report - February 2017
Our most recent OFSTED Inspection took place in February 2017. The report has given the school an overall rating of 'Requires Improvement'. The school was judged as good in the following areas: 'Personal development, behaviour and welfare' and Early years provision'.
Although we are disappointed with our report overall, we remain proud of our school, our children and our community here at Pye Bank. We feel the judgements within the report are mostly fair and believe with our new leadership team we can build on the current strengths and make rapid progress. OFSTED recognise that the new leadership team are working tirelessly to improve the children's progress.
We are thrilled that our values, our children's behaviour and their attitude to school life and learning shines through. The children here at Pye Bank are fantastic and are very motivated learners. They are respectful to adults and each other and are very enthusiastic about their learning.
There are many strengths to celebrate such as behaviour across school, safety and welfare and our Early Years Foundation Stage, all of which are judged as good. We are proud of our improvements to attendance, which is just above the national average. We receive great support from our parents for attendance.
The report shows that our curriculum has many strengths, is engaging and captures the imagination of our children. We do have much good teaching here at Pye Bank but we acknowledge that we need to be more consistent across school, so our children can achieve more. Our main improvements are linked to securing good and better teaching at all times for children to support rapid progress in learning. We are very optimistic about the future here at Pye Bank and embraces the new challenges presented to us from the inspection.
Although the overall grade for the school is requiring improvement, the school are extremely pleased and proud that they have received three judgments of GOOD out of the five judgments made by OFSTED. The school has been judged as good for Behaviour and Safety, Leadership and Management (including Governance) and for the Foundation Stage, recognising the excellent start that children receive at school.
See the full report by clicking here.
A letter was sent to parents - this can be viewed here.