Measles
We have cases of measles in the school community.
Symptoms include high fever, sore red watery eyes, blotchy red brown rash (usually appears later), coughing.
If you or your child have symptoms, it is important you

STAY AT HOME

and ring your GP or 111.
There is a vaccine that protects you against measles.
To get your vaccination either ring your GP or go to the Fir Vale Community Hub on Thursdays 3.30 p.m. – 5.15 p.m.
If your child is not vaccinated and you are worried, please come and tell us.
Please read this important letter by clicking on the image below and then scroll down page for more important information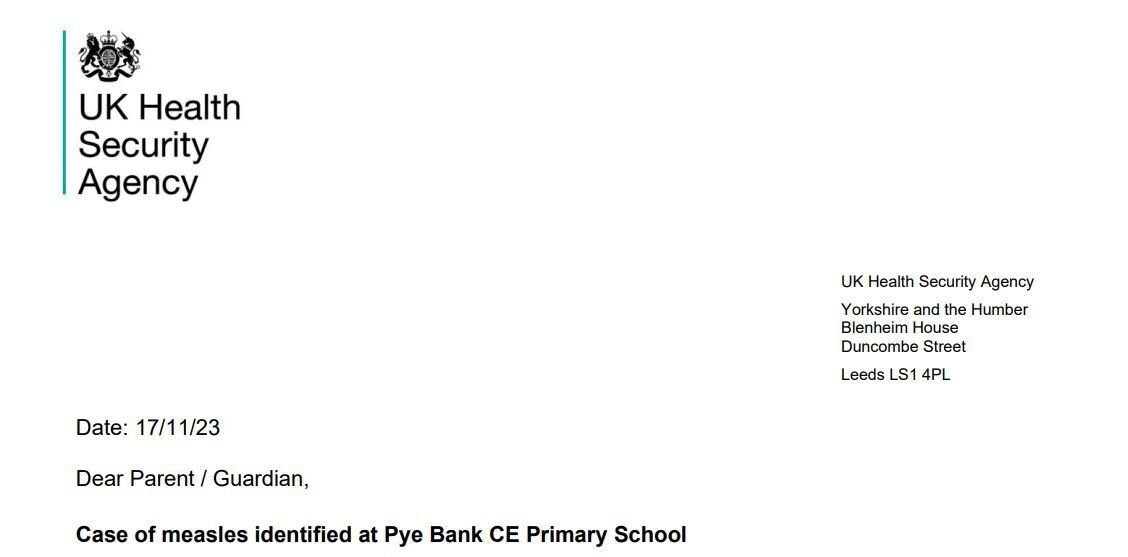 NHS ADVICE IS CLEAR: THE BEST WAY TO PREVENT MEASLES IS TO BE VACCINATED WITH THE MMR VACCINE. YOU CAN GET A FREE VACCINE BY CONTACTING YOU GP OR ATTENDING THE CLINIC SHOWN BELOW. COME AND SPEAK TO MISS ZABEDA IF YOU ARE NOT SURE HOW TO DO THIS.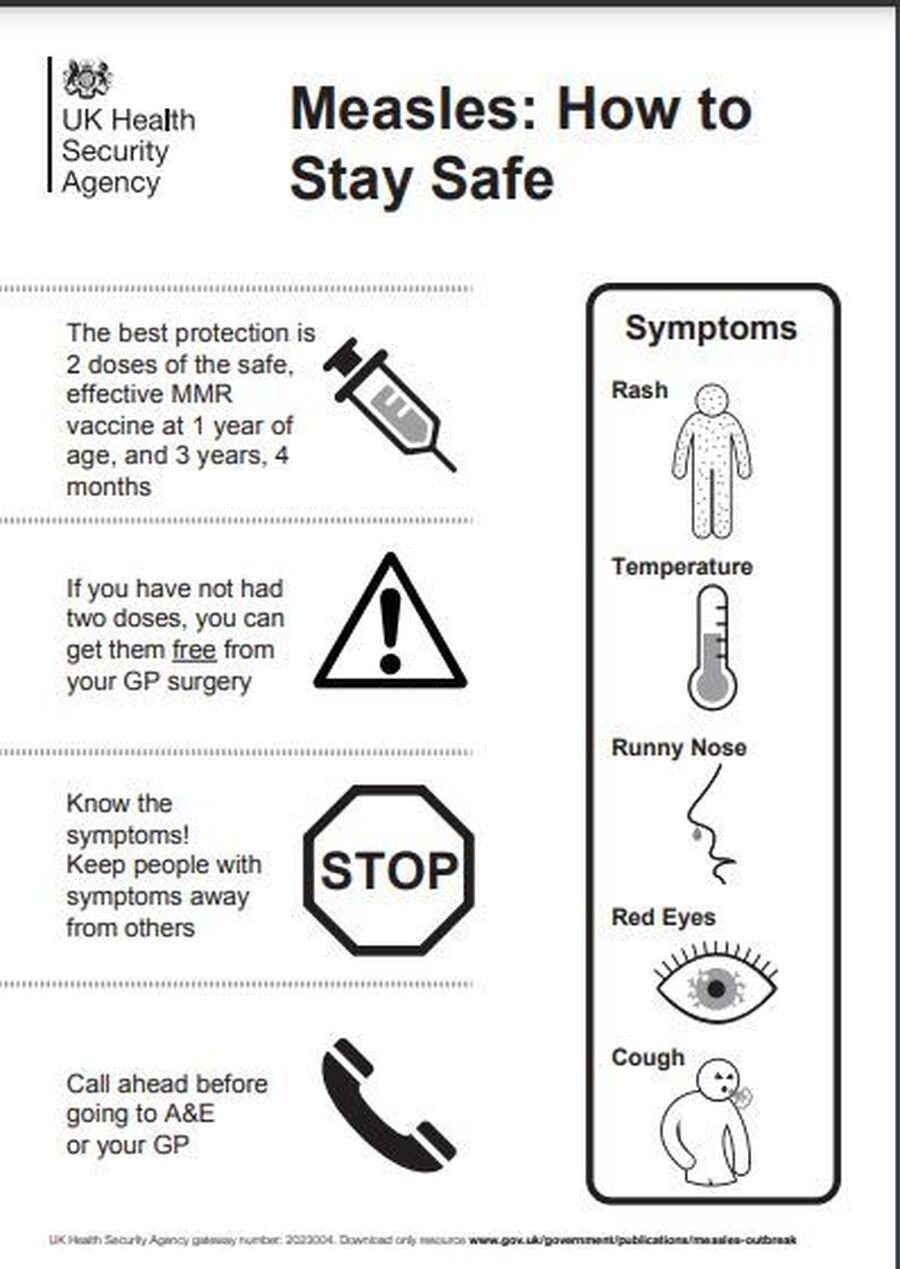 PLEASE CLICK ON THE LEAFLET IMAGE BELOW TO SUPPORT YOU. SCROLL DOWN BELOW TO FIND THE LEAFLET TRANSLATED INTO DIFFERENT LANGUAGES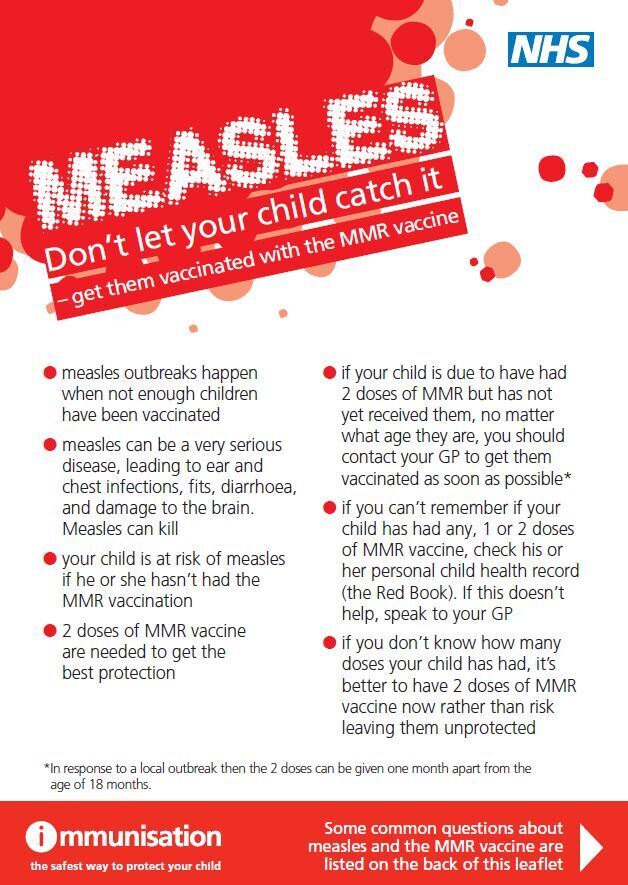 | Name | |
| --- | --- |
| Arabic_measles_don't_let_your_child_catch_it_flyer_school_Jun2019.pdf | Download |
| Hindi_measles_don't_let_your_child_catch_it_flyer_school_Jun2019 (1).pdf | Download |
| Polish_measles_don't_let_your_child_catch_it_flyer_school_Jun2019.pdf | Download |
| Romani_measles_don't_let_your_child_catch_it_flyer_school_Jun2019.pdf | Download |
| UKHSA_12557_Measles 2-page A5 flyer_School version_01_WEB-1.pdf | Download |
| Urdu_measles_don't_let_your_child_catch_it_flyer_school_Jun2019.pdf | Download |
Showing 1-6 of 6