Breakfast Club is FREE to all pupils at Pye Bank.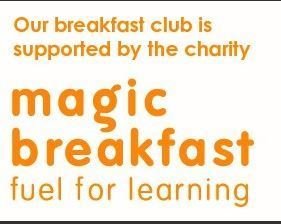 Pye Bank CE Primary is proud to be in partnership with Magic Breakfast, providing healthy breakfasts to our pupils so that they are settled and ready to learn. Magic Breakfast provides Pye Bank CE Primary with nutritious breakfast food to ensure children start their school day in the best possible way. Breakfast gives children the energy needed for the busy school morning, enabling them to focus on their lessons.
Breakfast club is situated in the Gemstone café and is open Monday to Friday from 8.00am to 8.40am. All children in Year 1 to Year 6 are welcome to attend. If you would like your Reception age child to come to Breakfast Club, please speak to the school office.
Breakfast can be ordered up until 8.35am. For more information see the leaflet in the parents pack.
All Pye Bank pupils are entitled to a free breakfast which consists of cereal, beans on toast and a drink.
For more information on Magic Breakfast please visit www.magicbreakfast.com
We offer a range of fun activities for children to take part in during the session.
Monday – Film Club
Tuesday – Are you puzzled
Wednesday – Move it
Thursday - Calm & colourful
Friday – Lets Dance
Please note we are no longer able to welcome parents and non-Pye Bank pupils to Breakfast Club.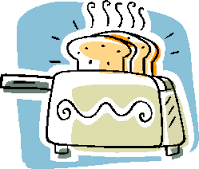 Classroom Bagels
In addition to breakfast club we also provide classroom bagels between 8.50am and 9am - provided by Magic Breakfast.
Here at Pye Bank were are committed to ensuring no child is too hungry to learn.

to return to the Virtual Office Page