Breakfast Club
Breakfast club is situated in the Gemstone café and is open Monday to Friday from 8.00am to 8.40am. We offer a range of healthy breakfast options at affordable prices. All children in Year 1 to Year 6 are welcome to attend but a place must be booked via the school office. A booking form can be found in your parent pack, from the school office or

. Breakfast is free and can be ordered up until 8.35am. For more information see the leaflet in the parents pack.
Please note that due to COVID-19 restrictions we are no longer able to welcome parents and non-Pye Bank pupils to Breakfast Club.
Breakfast Club is FREE to all pupils at Pye Bank.
All Pye Bank pupils are entitled to a free breakfast of cereal, beans on toast and a drink.
We offer a range of fun activities for children to take part in during the session.
More information can be found

or by contacting Mrs Maskrey via the school office.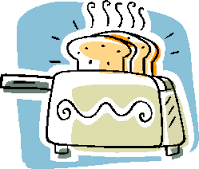 to return to the Virtual Office Page