Reading at Pye Bank
How is Reading Taught at Pye Bank?
General Statement of Intent
It is our aim to develop enthusiastic and confident readers who can understand a wide range of texts. Children will read for interest, information and enjoyment. No child left should be left behind. Reading is an empowering life skill so our commitment is that all children, other than those cognitively unable, will leave Pye Bank working at or above the age related expectation.
Specific Aims
Children should:
Develop the habit of reading widely and often, for both pleasure and information;

Develop the ability to read aloud fluently, with confidence and expression;

Develop the ability to read for meaning;

Develop the skills required for the critical reading of texts;

Be taught an orchestra full of cueing strategies for reading including:
Phonic (sounding the letters and blending them together) and visual (whole word recognition and analogy with known words);

Contextual (use of picture and background knowledge including knowledge of the world);

Grammatical (which words make sense following standard English grammar);
Be encouraged to listen attentively;

Learn to appreciate our rich and varied literacy heritage;

Gain awareness of the close links between reading and writing activities.
Our Approach to Teaching Reading
The teaching of reading at Pye Bank is made up of the following elements:
Home reading- daily

Guided reading in KS1- daily

Reading Zone lessons in KS2- two hours per week

Phonics- daily within FS and KS 1 for all children and then three times weekly for children not yet achieving the expected level at KS 2.

Modelled and Shared reading within the English curriculum

Individual/Independent reading when appropriate

Story time

Activities to support comprehension within reading.

The provision of a quality reading environment

Access to the school library
All of these aspects are linked to book band levels, phonics phases and learning intentions appropriate to the child's current level of ability, with a sharp eye on the age related expectation and beyond. The content of our reading curriculum is led by the National Curriculum and our school assessment grids.
We encourage staff to read and discuss children's books with colleagues and pupils alike. Through a recent staff survey, we have also produced a list of 100 books that we recommend children read during their time with us. A successful funding bid has allowed us to purchase multiple copies of these titles, a reading scheme for younger readers, and a vast selection of quality contemporary and classic fiction to encourage all children to read. Pupils in all year groups have regular access to the library and a team of librarians are available to help them select books.
Phonics
Children receive daily phonics sessions in Early Years and KS1. Those children who require phonics in KS2 also receive Phonics sessions usually taken by the classroom teaching assistant. During phonics, children learn how to 'blend to read, segment to write' - a vital strategy in learning to read.
Children in Early Years and KS1 receive daily phonics sessions. Children in KS2 that are still working within a phonic phase are targeted for phonics intervention by teaching assistants. In Early Years and KS1, children receive a 20 minute session which is whole class based. All children receiving phonics are assessed at the end of every half term by their class teacher. This information is analysed by the assessment and Literacy subject leaders to inform next steps in teaching.
The school uses Letters and Sounds to teach phonics and uses the actions of Jolly Phonics to compliment this. Letters and Sounds splits learning into 6 Phonic Phases.
Phase 1 develops children's ability to hear and distinguish sounds around them. It focuses on oral blending and segmenting and rhyming.
Phase 2 introduces letter sounds for reading and writing with a set of letters being taught weekly. It begins to look at blending for reading and segmenting for writing. A selection of 'tricky words' are taught during Phase 2.
Phase 3 introduces the rest of the individual letter sounds and diagraphs. Children will continue blending and segmenting and further tricky words are taught. Children will also learn the letters of the alphabet during this phase.
Phase 4 helps build on the previous understanding of blending and segmenting and children gain experience of using words that have adjacent consonants such as trap, milk. No new sounds are taught.
Phase 5 introduces alternative graphemes for phonemes e.g. children will know /ai/ as in rain from phase 3 but they will learn that /ay/ as in day and /a_e/ as in make also make the /ai/ sound. They will also learn alternative pronunciations for graphemes e.g. ea – tea, head, break.
Phase 6 allows children to become fluent readers and accurate spellers.
Reading Strategies
There are a range of reading strategies that are formally taught in years Reception (FS2) to Year 2.
These are:
blending to read

using picture clues

chunking

missing out the word

reading on and rereading

checking for sense and using letter names as well as letter sounds
Teachers in Key Stage 2 need to be aware of these strategies to consolidate previous learning and teach any strategies children are not yet using.
Reading Zone
Children are explicitly taught the skills of reading (as outlined in the National Curriculum and the KS1 and KS2 test domains) through our Reading Zone Superhero Characters.
Key stage 1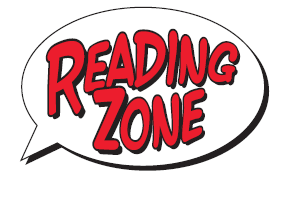 In Key Stage 1, Reading Zone skills are taught and practised in Guided Reading sessions (see Guided Reading section).
Test Domain

Superhero

Super Power

1a draw on knowledge of vocabulary to understand texts

Dark Decoder

Can work out what words say and mean to understand texts.

1b identify / explain key aspects of fiction and non-fiction texts, such as characters, events, titles and information

Rocket Retriever

Can quickly find facts, key details and information.

1c identify and explain the sequence of events in texts

Summarise and Sequence Shadow

Can condense text down to just a few words and put everything in order.

1d make inferences from the text

Crimson Clue Hunter

Can use the clues to work out what is happening.

1e predict what might happen on the basis of what has been read so far

Phantom Predictor

Can see into the future and say what is going to happen.
Key Stage 2
In Key Stage 2, Reading Zone skills are taught and practiced in Reading Zone lessons, which take place during the English lesson two times a week. Children read and respond to a whole-class text through a variety of activities linked to the Reading Zone Superhero skills. These lessons are integrated into book-based English units, usually two to three weeks in length, and Children who are unable to access the class text (eg. SEN or NTE) have additional guided reading sessions at their book band level.
Test Domain

Superhero

Super Power

2a give / explain the meaning of words in context

Dark Decoder

Can work out what words say and mean to understand texts.

2b retrieve and record information / identify key details from fiction and non-fiction

Rocket Retriever

Can quickly find facts, key details and information.

2c summarise main ideas from more than one paragraph

Summarise and Sequence Shadow

Can condense text down to just a few words and put everything in order.

2d make inferences from the text / explain and justify inferences with evidence from the text

Crimson Clue Hunter

Can use the clues to work out what is happening.

2e predict what might happen from details stated and implied

Phantom Predictor

Can see into the future and say what is going to happen.

2f identify / explain how information / narrative content is related and contributes to meaning as a whole

The Puzzler.

Can look at all the different parts of a text, say what they do and piece them together.

2g identify / explain how meaning is enhanced through choice of words and phrases

Word Wolf

Can explain how words and phrases add extra meaning

2h make comparisons within the text

Captain Comparison

Can see hidden connections within and between texts.
Guided Reading
Children are taught to read during daily Guided Reading sessions in every class. Each day the class teacher leads a Guided Reading session with a group and uses this time to teach reading strategies or develop comprehension skills.
Guided Reading sessions should last around 20 minutes and the teacher should plan a clear lesson for each group in the class (typically there will be 5 groups).
Guided Reading Lesson Structure
During the session, the teacher will share the goal with the group and discuss/teach their objective. Dependent on the goal, the teacher will usually share the book with the group and discuss previous work completed, what the book is about, recap previous reading etc. The teacher will then teach the goal for the session modelling what the children should be doing as this will show the children what 'good' looks like and what they are trying to achieve.
Guided Reading sessions will often include lots of discussion about the book allowing children to share their ideas and enhance their understanding with the teacher facilitating this.
When reading the book, children should read at their own pace and independently and the teacher listens and observes each child working independently. The teacher should praise, teach or question the child to consolidate learning.
What are the other children doing during Guided Reading?
During Guided Reading sessions, the other children in the class will be completing a worthwhile independent task that helps to move their learning forward. Often, this can link to something they have worked on in their previous session with the teacher, a phonics based activity or an area of weakness highlighted in the Assessment grids.
How are children grouped for Guided Reading?
Children reading Book Band books can be grouped according to the colour book band they are currently reading. 'Free reader' children need to be grouped according to comprehension ability judged using the new curriculum guidance and assessment grid documents and sometimes optional SAT papers.
From this, it will be necessary to change groups from time to time and move children into groups to match a learning intention that is being taught.
After each assessment week at the identified times in the year, it may be necessary to reassess groups to ensure they are reading books within/at the appropriate level of challenge and according to their comprehension needs.
How do I know which book a child should read?
Children read from books that are in coloured bands called 'Book Bands'. For children beyond the book bands teachers now use the year group recommended reads for the new curriculum.
What are Book Bands?
Book Banding is a way of organising books by level and ability. Some of our book banded books belong to a range of reading schemes such as Oxford Reading Tree, Big Cat Collins, Project X and Rigby Rocket.
Book Banding begins at Pink through to Lime and each colour matches a phonic phase, National Curriculum level and end of year expectation for Reception to Year 6. Book banding is universal amongst most schools and a child entering the school on a 'blue' book from another school will also be reading a 'blue' book at Pye Bank.
Teachers and teaching assistants will ensure that a child is taking home a book at an appropriate book band level for their home reading.
Home Reading
Children should always have a reading book to take home along with a Reading Record. We expect children to read every day at home and for their parents to complete their Reading Record with them. All children require a book bag. Home reading is recorded and monitored by class teachers each day during register time, and any children who are not reading at home are given a letter informing parents and asking them to encourage their child to read daily at home. Older children from Y5 upwards who are reading beyond lime book band, are expected to write a short summary of what they have read in their reading diary.
Free Readers
Once children have completed all the Book Bands they become 'Free Readers'. This allows a child to choose an appropriate book to read from the class or school library, with on-going support to make the right choices.
Each child is allowed to have three library books out at a time and they must return these before any further books can be taken out.
Children can also access books from class bookcases and it is the class teacher's discretion as to whether these books are taken home. They are also encouraged to read books they may bring in from home, which have as much value.
ASSESSMENT
How is Reading assessed in terms of National Curriculum Attainment?
To assess reading levels in terms of the National Curriculum, we use a range of assessment tools.
All pupils are also assessed using the school's National Curriculum assessment grids and judged against year group criteria as either Emerging, On Track or Exceeding within a particular year group.
Headstart Reading Comprehension Tests are used summatively to help inform teacher's judgements about pupil progress and attainment
Teachers in Years 2-6 also use past SAT papers to assess reading as this includes an element of reading comprehension.
An overall level is then given to a child during assessment week. Both decoding skills and comprehension ability must be taken into account to give an overall view of a child as a reader.
All assessments are discussed at teacher's On Track Reviews and Data Meetings and reported annually in school reports.
Children are formally assessed, with standards reported to the Local Authority and the Government at the end of Foundation Stage, at the end of Key Stage 1 (Year 2) and at the end of Key Stage 2.