Behaviour
Here at Pye Bank our aim is to ensure we have a school where everyone feels happy, safe and secure. We pride ourselves in promoting good relationships so that we can all work together and learn together. All pupils follow the 5 Golden Rules.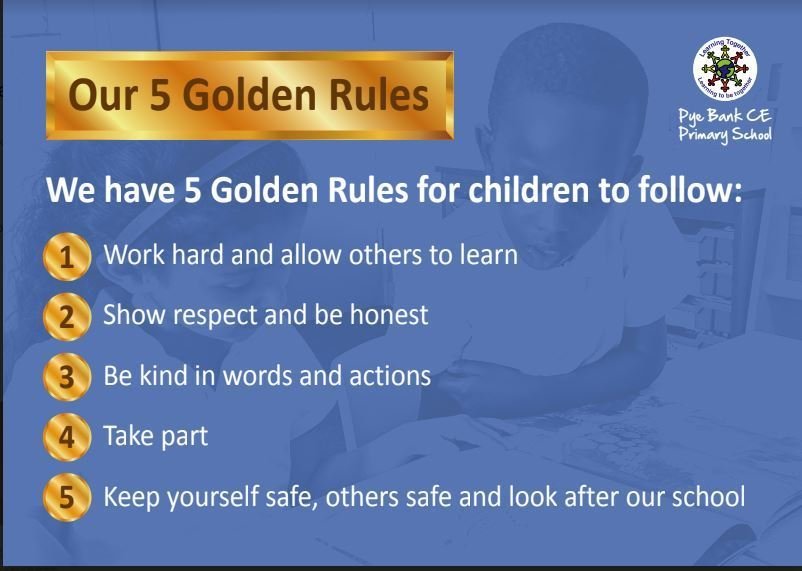 Our expectation is that all pupils aim to be the best they can be by showing great Learning Behaviours at all times.

As a way of promoting positive behavior we reward children with house points and gold awards in assemblies and have just introduced golden time for all children in recognition of following our school behavior code.